REMDESIVIR: GILEAD IS DONATING ITS SUPPLY, BUT WHAT'S A FAIR PRICE?
How much should Gilead Sciences charge for its now-authorized COVID-19 therapy remdesivir? Up to $4,460 per patient, an influential pricing watchdog figures.
While Gilead has yet to present a marketing plan for the first coronavirus treatment to have shown clinical benefits in a well-designed randomized study, the Institute for Clinical and Economic Review (ICER) — which routinely weighs in on drug costs—says the drug is cost-effective at $4,460 per course of treatment.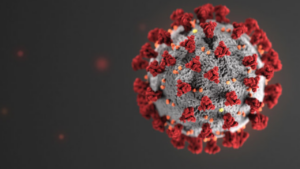 Even at $1,000 per patient, less than a quarter of ICER's fair price, Gilead could rake in $1 billion in sales this year—at least theoretically. The company's now bolstering supply with the aim to treat 1 million patients by the end of the year, Jefferies analyst Michael Yee said in a Sunday note.

For now, Gilead is donating remdesivir to the U.S. government for allocation, and it's pledged to continue giving doses away until its current supply chain is exhausted. That's about 1.5 million doses, the company said. It hasn't detailed its plans for supplying the drug after that, whether in the U.S. or beyond, and hasn't offered any hints on pricing.
A revenue haul of $1 billion may seem like a lot, but Yee noted that it's dwarfed by the $6 trillion the U.S. government is doling out to prop up the economy. Plus, the federal Biomedical Advanced Research and Development Authority (BARDA) has committed up to $483 million to fund the development and manufacturing of Moderna's mRNA vaccine candidate even ahead of clinical results, among other vaccine projects.
Moreover, a $1,000 tag is "pretty reasonable" given the global context of modern drug pricing, Yee said. "The fact that ICER is typically conservative in all their analyses, and yet they can justify up to $4,500, seems pretty interesting," he added.
Drugmakers aren't obligated to follow ICER's pricing limits, and they often find themselves at odds with each other. But in an open letter in late March, O'Day promised the company will "work to ensure affordability and access" to remdesivir. VTN