SIGVARIS GROUP CELEBRATES WORLD LYMPHEDEMA DAY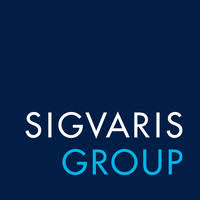 SIGVARIS GROUP is participating in World Lymphedema Day to spread awareness and support the continues search for a cure.
World Lymphedema Day is an annual advocate-driven worldwide celebration established in 2016 by the US Senate in response to a bill written by the Lymphatic Education & Research Network (LE&RN) – an internationally recognized non-profit organization founded to fight lymphatic disease and lymphedema. LE&RN's vision is a world without this disease, and to accomplish this goal, LE&RN supports education, advocacy, and research for the cure.

SIGVARIS GROUP's mission is to support research, education, and awareness events, and give hope to the 100 million individuals worldwide who are living with these chronic conditions. Despite recent medical advancements, the knowledge of this condition is still lacking among the general population. But with awareness, education, and advocacy, more patients and families will get the answers they need to combat this condition. As an active advocate and supporter of lymphedema research, SIGVARIS GROUP is proud to support World Lymphedema Day in its mission to encourage and educate patients.
"As an advocate for the millions living with lymphedema, our company seeks to put lymphedema research front and center on the global healthcare stage through our long-standing relationships with nonprofits, researchers, and the medical community," said Barbara Osborne, CEO and President of SIGVARIS GROUP North America.
To learn more about World Lymphedema Day or how you can be involved in spreading awareness, see https://lymphaticnetwork.org/wld/