MICROSOFT IS DEVELOPING A GLASSES-BASED BLOOD PRESSURE MONITOR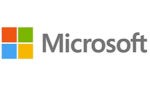 Microsoft is developing new blood pressure monitoring technology called Glabella, which comes equipped on a pair of glasses that passively collects physiological data on the wearer, according to a research paper recently released by the company.
The paper was written by Christian Holz, Microsoft Research in Redmond; and  Edward J. Wang, Microsoft Research in Redmond and at the University of Washington.
A prototype version of the glasses includes optical sensors, processing and storage and communications devices integrated into the frame to continuously collect data, according to the research paper. Sensors on the device collect reflected light intensities to measure blood flow, inertial measurements of the user's head and temporal differences in pulse events across the sensors across the array of sensors to measure pulse transit time on a "beat-to-beat basis," according to the paper.
The system operates on a correlation between pulse transit time and systolic blood pressure, which it leverages as a proxy for the behavior of systolic blood pressure levels. Microsoft claims that the measurement has a "substantially higher level of convenience and higher rate than traditional blood pressure monitors."
The company performed a short "in-the-wild" evaluation of the device in which four participants wore a prototype of the device for five days through their jobs and regular activities. Readings from the Glabella device were compared with traditional oscillometric cuff readings, according to Holz and Wang.

Results from an analysis comparing both traditional and Labella-Based measurements showed a high correlation between pulse transit times and heart rates, as well as systolic blood pressure values measured by the cuffs.
"This enables our prototype to model the beat-to-beat fluctuations in the user's blood pressure over the course of the day and record its short-term responses to events, such as postural changes, exercise, eating and drinking, resting, medication intake, location changes, or time of day," Holz said.
"Our results indicate that Glabella has the potential to serve as a socially-acceptable capture device, requiring no user input or behavior changes during regular activities, and whose continuous measurements may prove informative to physicians as well as users' self-tracking activities," Holz and Wang wrote. VTN