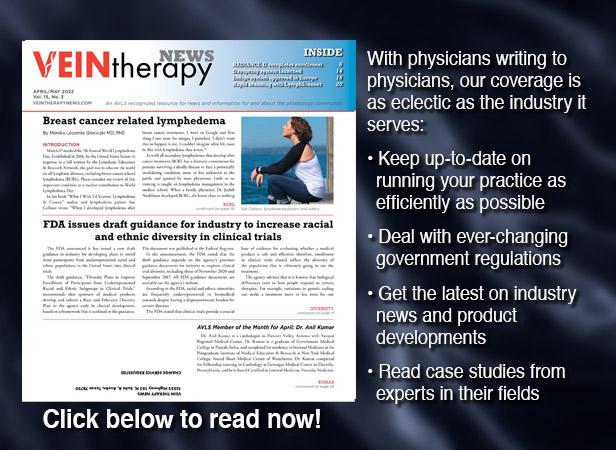 Click on the cover or here to check out our latest digital issue.
In this issue:
Breast cancer related lymphedema
FDA issues draft guidance for industry to increase racial and ethnic diversity in clinical trials
AVLS Member of the Month for April: Dr. Anil Kumar
RADIANCE-II completes enrollment
Indigo system approved in Europe
For our back issues, go here.
Center For Vein Restoration VISION 2022: March 11th-13th / Washington DC In-Person & Virtual Premier Clinical Convention. 10 + CME Credits. World-Renowned Speakers. 400+ In-Person Attendees and 1400 Virtual Attendees Anticipated.
Please visit the VISION 2022 website for more information, including the conference agenda.