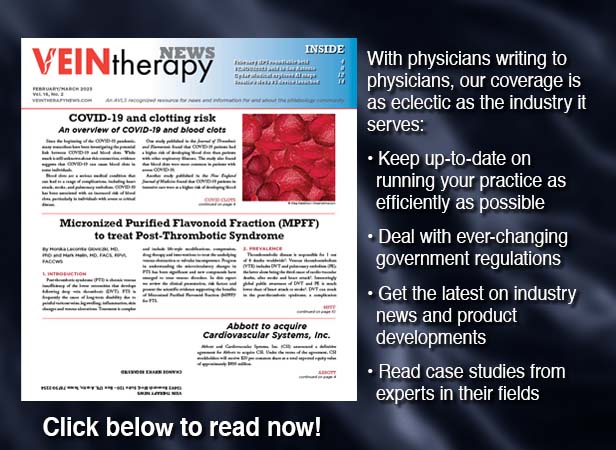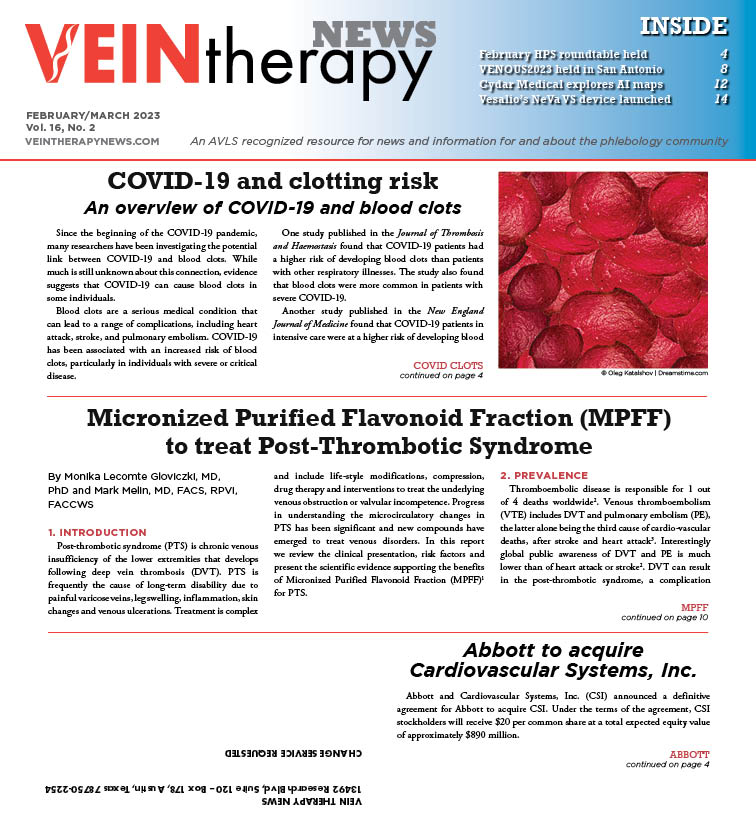 Click on the cover or here to check out our latest digital issue.
In this issue:
COVID-19 and clotting risk: An overview of COVID-19 and blood clots
Micronized Purified Flavonoid Fraction (MPFF) to treat Post-Thrombotic Syndrome
Abbott to acquire Cardiovascular Systems, Inc.
PRESERVE study demonstrates safety and efficacy of IVC filters to treat VTE
UIP welcomes the world to Miami Beach for largest international venous conference
For our back issues, go here.