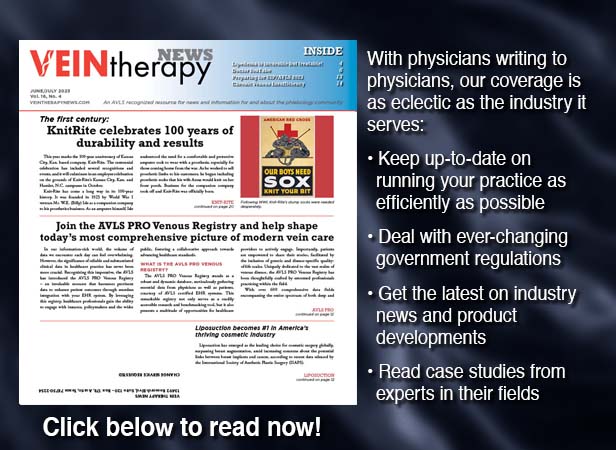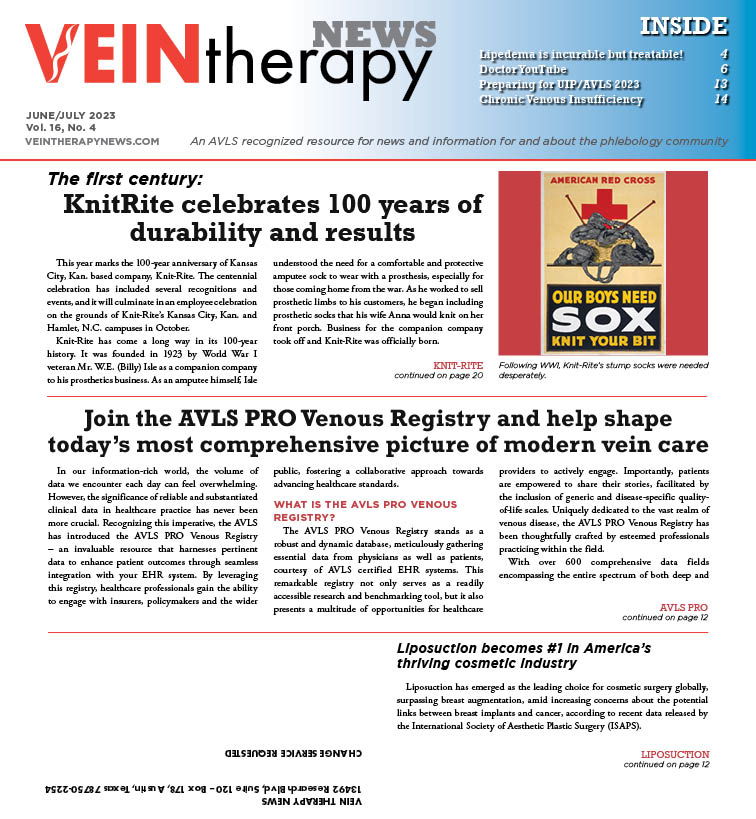 Click on the cover or here to check out our latest digital issue.
In this issue:
The first century: KnitRite celebrates 100 years of durability and results
Join the AVLS PRO Venous Registry and help shape today's most comprehensive picture of modern vein care
Liposuction becomes #1 in America's thriving cosmetic industry
Lipedema is incurable but treatable!
Preparing for UIP/AVLS 2023
For our back issues, go here.