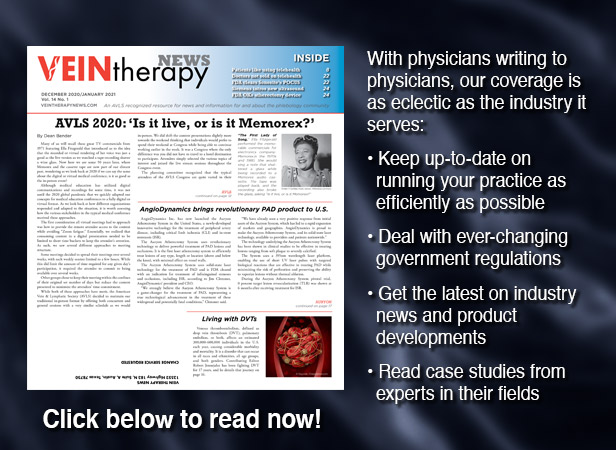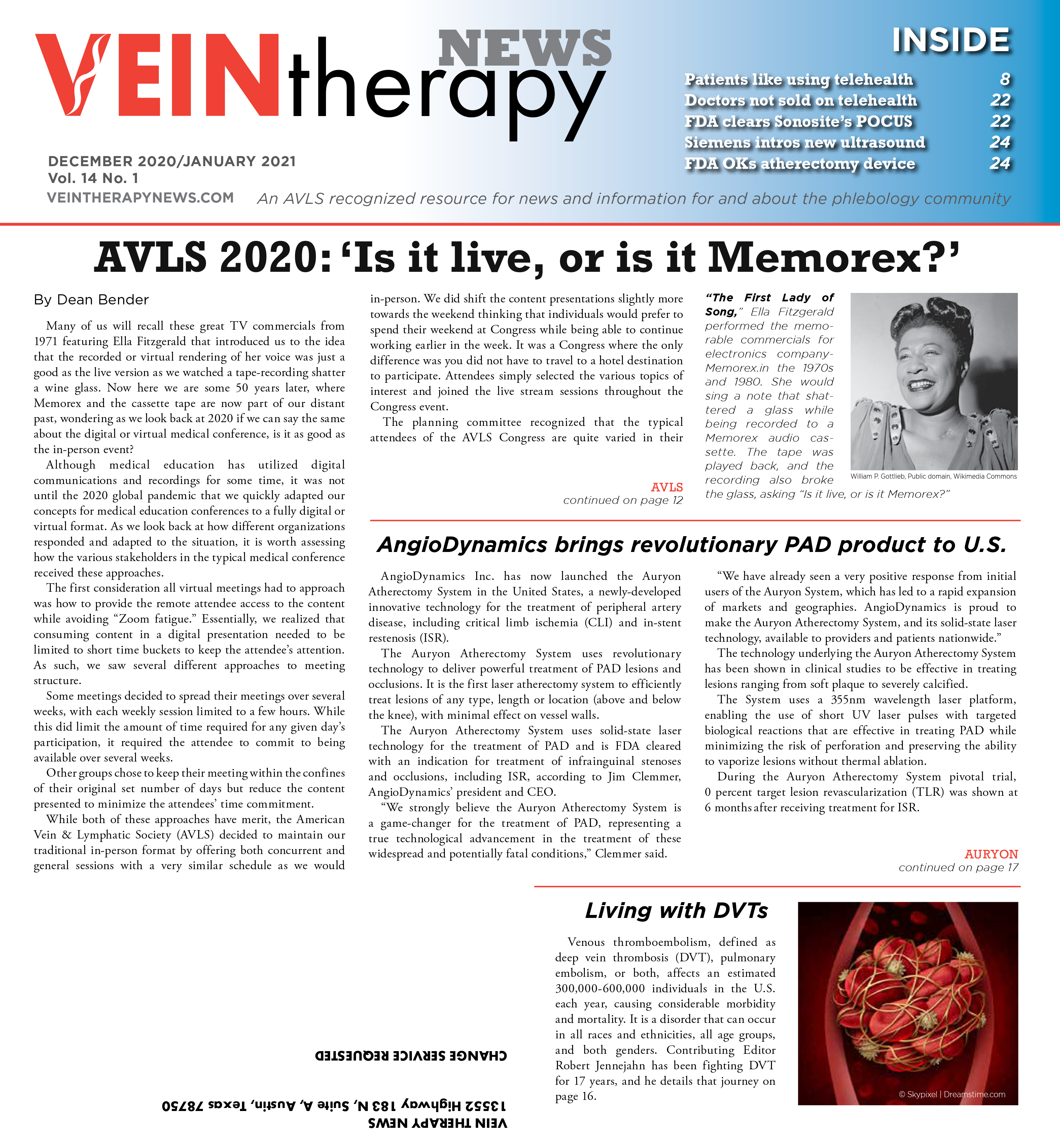 Click on the cover or here to check out our latest digital issue.
In this issue:
AVLS 2020: 'Is it live, or is it Memorex?'
AngioDynamics brings revolutionary PAD product to U.S.
Living with DVTs
Patients like using telehealth
FDA clears Sonosite's new POCUS
Siemens intros new ultrasound
For our back issues, go here.