MEDICAL GROUPS SEE PROGRESS IN CMS's EHR APPROACH IN HOSPITAL RULE
Medical groups have applauded steps that the Centers for Medicare & Medicaid Services took to ease administrative burden through a new rule on hospital payments, while still pressing the agency for further changes in its approach to electronic health records.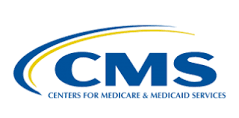 On Aug. 2, the CMS unveiled the final version of its fiscal 2019 hospital inpatient prospective payment system (IPPS) rule. This sets a 90-day reporting period for certain EHR reporting requirements for 2019 and 2020, a decision welcomed by the American Medical Association (AMA). (Separately, AMA and medical groups, including the Association of American Medical Colleges [AAMC], are pressing CMS to shorten a reporting period set through the Medicare physician fee schedule to 90 days from a calendar year.)
In a statement to Medscape Medical News,
AMA's chair-elect Jesse M. Ehrenfeld, MD, MPH, said the group supports the "new direction of the promoting interoperability program and the 90-day reporting period" set by CMS in the hospital rule. In the rule, CMS also stripped measures that Ehrenfeld described as contributing to administrative burden and taking time away from patients.

"CMS must now remove requirements which solely measure how physicians use electronic health records," said Ehrenfeld, who is also a Vanderbilt University researcher who had studied how information technology can improve surgical safety and patient outcomes.
Ehrenfeld called for a shift away "from scoring physicians based on how many boxes are checked."
Ivy Baer, JD, MPH, senior director and regulatory counsel of AAMC, also said CMS is trying to reduce the burden in quality reporting  programs and instead focus on meaningful measures by eliminating some measures and reducing duplication.