VENA CAVA FILTERS TO SEE DOUBLE-DIGIT CAGR ANNUAL GROWTH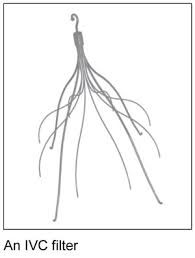 The global inferior vena cava filters (IVCFs)market is expected to grow at a compounded annual growth rate (CAGR) of more than 11 percent during the period 2018-2022, according to a new 126-page market research study (SKU: IRTNTR21662) published early this year by Technavio.
A free sample report or the full report, "Global Inferior Vena Cava (IVC) Filters Market 2018-2022," is now available. It presents a comprehensive research of the global inferior vena cava filters market by product (optional IVCFs, temporary IVCFs and permanent IVCFs) and by end-user (hospitals and ASCs).
The report also determines the geographic breakdown of the market in terms of detailed analysis and impact, which includes key geographies such as APAC, the Americas, and EMEA.
There is a substantial increase in the number of IVC filter implantation procedures being performed across the globe every year. This is because of the increase in the number of clinicians capable of IVCF insertion, widening applications for filter placement, rising aging population and increasing adoption of retrievable filters.
The use of retrievable IVCFs has approximately doubled in the last decade, largely attributed to the increasing use of retrievable IVCFs for prophylactic indications.

"In 2017, nearly 650 million people were aged 65 and above globally," a senior analyst at Technavio for cardiovascular devices research said. "This is expected to increase to approximately 810 million by 2025. A sizable proportion of the aged population is at high risk of venous thromboembolic disease and hemorrhages. Age is also an independent risk factor for bleeding complications related to anticoagulation therapy."
Technological advances in the fabrication of IVCF has made them smaller, easier to insert percutaneously and capable of insertion at the bedside. Also, improvements in MRI compatibility, modes of venous access, and the ability to accommodate various vena cava diameters has resulted in a steady increase in the deployment of IVCFs.
Several vendors are also incurring significant research and design investments to develop technologically advanced IVCFs. There is also an increasing focus on the design of a drug-eluting vena cava filter to inhibit intimal hyperplasia and thrombus formation. Such technological advances are increasing the demand for IVCFs and further driving the market growth.
Technavio's sample reports are free and contain multiple sections of the report including the market size and forecast, drivers, challenges, trends and more.  "Global Inferior Vena Cava (IVC) Filters Market 2018-2022." VTN
A free sample of this report is available at technavio.com/talk-to us?report=Global%20Inferior%20Vena%20Cava%20(IVC)%20Filters%20Market%202018-2022&type=sample&utm_source=t7sample&utm_medium=bw&utm_campaign=businesswire