MED-AESTHETIC SOLUTIONS INC., DEVELOPER OF SALT FACIAL, PARTNERS WITH AESTHETIC MANAGEMENT PARTNERS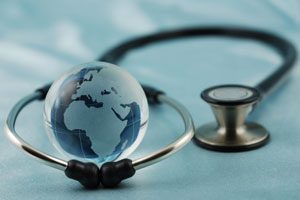 Med-Aesthetic Solutions Inc., the developer and manufacturer of the proprietary SaltFacial skin renewal system, has formed a partnership with Aesthetic Management Partners to represent its product line exclusively, in select markets worldwide. The partnership commenced with a strong presence at The Aesthetic Show in Las Vegas in July.
Aesthetic Management Partners will provide Med-Aesthetic Solutions and its clients with clinical support, branding, marketing and sales.
The SaltFacial system is an aesthetic medical device that delivers non-thermal laser-like skin renewal results without the use of synthetic ingredients or chemicals. It is the first and only technology combining pure, natural sea-salt based exfoliation, cavitation ultrasound and high-powered LED light therapy and can deliver results after the first treatment.
Aesthetic Management Partners is a newly formed business accelerator for leaders in the aesthetics industry looking to innovate the way they grow their business. The firm is founded by industry veterans Erik Dowell and Adrian Bishop, who have served in leadership roles at some of the industry's most notable companies. Dowell and Bishop have proven track records for innovation and growth at Syneron Candela, InMode, Solta Medical and Lumenis.
"We are excited to work with Aesthetic Management Partners as we continue to grow our strong base of successful SaltFacial practices," Allan Danto, CEO and president of Med-Aesthetic Solutions. "The Aesthetic Management Partners team has the right experience and proven track record to help us achieve our vision for The SaltFacial Skin Renewal system."

"Our team is honored and extremely excited to be the exclusive partner representing The SaltFacial system in select markets worldwide," Dowell said. "The SaltFacial Skin Renewal system is a cornerstone device for any practice that wants to help their patients maintain good dermal health on a repeat basis. We already have strong demand for the system."
Med-Aesthetic Solutions Inc. ("MAS") is headquartered in Cardiff-by-the-Sea California, has a manufacturing facility in Irvine, Calif., and operational offices in Albuquerque N.M. In addition, MAS has sales and service representatives throughout North America, Europe and the Far East.
MAS is the developer and manufacturer of the proprietary: Sea Salt Macro System, Dermaphoresis Cavitation Ultrasound System, The SaltFacial Gliding Gel (with plant stem cell), the MAStiqueLight high intensity multi-wavelength LED System, and both the DermMasque G (glycolic acid masque), and the DermMasque M (mandelic acid masque) self-neutralizing masques.
MAS developed the uniquely engineered, next generation system because of market and customer demands for an innovative, unique and natural way to achieve good dermal health for all skin types through non-thermal skin rejuvenation… with no downtime. The new system, The SaltFacial Skin Renewal System, is a powerful, multi-modality system that can perform many different aesthetic/medical procedures all from one elegant platform. All MAS products are proudly designed and built in the U.S.A.  VTN
READ MORE: thesaltfacial.com