VSA, PRACTICE MANAGEMENT FIRM, OBSERVES 17TH YEAR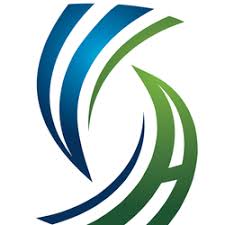 Vein Centers of America (VSA) is celebrating its 17th anniversary by offering a complimentary phone consultation with President and CEO David Schmiege.
             in vein-specific practice management, marketing and revenue cycle management initiatives nationwide.
"We have the experience, flexibility, structure and size to implement results quickly and to create the culture of change needed to sustain those results. We learn from experience and embrace change so that we may be a positive contributor to the future of healthcare. We guide our client's success in competitive markets."
Since its founding in 2002, he said VSA has gained experience while accepting engagements to establish new vein practices from startup, as well as problem-centered practice management, marketing and/or revenue cycle management engagements.
Healthcare is constantly changing. From reform initiatives, to physician alignment, to mergers and acquisitions and more, the healthcare industry is filled with challenges, questions and new possibilities. "Thank you for trusting VSA to steer your practice through these unchartered waters," Schmiege said of his client base.
"Without the trust placed in our firm by our clients, none of this would have been possible. I am proud that VSA is successful, but more importantly stable and dependable – a company that has stood the test of time and will continue to be there for our clients."
Schmiege boasts a client satisfaction rate of 98 percent since the firm's founding in 2002. He said that remarkable statistic is possible by adhering to three principles: Integrity, value and implementation.
"We earn the respect of clients by delivering honorable, ethical and professional services so we may be trusted in the decision-making process," he said in explaining the integrity factor. As to value, he noted that the measure of success for VSA is the success of its clients. He said he knows that strategy without implementation is lost potential, "so we put our recommendations into practice to ensure that our clients realize the full benefit of our services."
In a 2015 Vein Therapy News interview with Schmiege when he said VSA was celebrating its 10th anniversary, he said VSA had become more agile by listening, learning and collaborating with clients to handle new challenges.
"During the past 10 years, we have refined our methodologies, expanded our services and developed vein-specific best practices that enable us to achieve our goal … to help vein practices improve their day-to-day practice operations, clinical quality and financial strength so that they can continue to care for their patients and surpass their clinical and financial goals."
Seven years later the firm continues to thrive under what Schmiege said in the interview about life lessons he has learned while moving the company forward.
"The best lesson I've learned in life is to always tell the truth, to always do the right thing, no matter what," he said. "You can't be afraid to drive change as long as the interests of your employees, clients and company are at the forefront.
"Don't be afraid."
To get the free phone consultation with Schmiege email david.schmiege@veinbusiness.com or call 630-455-4528. VTN