TRUMP, CMS TAKE ACTION TO FIGHT CORONAVIRUS NATIONAL EMERGENCY
The Trump Administration announced on March 12 aggressive actions and regulatory flexibilities to help healthcare providers and states respond to and contain the spread of 2019 Novel Coronavirus Disease (COVID-19). The Centers for Medicare & Medicaid Services (CMS) is taking these actions following President Trump's declaration of a national emergency due to COVID-19.
"Following President Trump's leadership during this health emergency, CMS is taking immediate steps to give our nation's providers, healthcare facilities, and states maximum flexibility," said CMS Administrator Seema Verma. "It is vital that federal requirements designed for periods of relative calm do not hinder measures needed in an emergency. The nationwide waivers we are activating today will be a godsend for those on the frontlines of the fight against this new virus."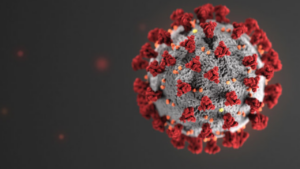 The President's declaration empowers the Secretary of Health and Human Services (HHS) to authorize CMS to take proactive steps through 1135 waivers and rapidly expand the Administration's aggressive efforts against COVID-19 led by the White House Coronavirus Task Force.
The HHS Secretary is authorized to waive certain Medicare, Medicaid and Children's Health Insurance Program (CHIP) program requirements and conditions of participation under Section 1135 of the Social Security Act once the President declares an emergency through the Stafford Act or National Emergency Act, and the Secretary declares a Public Health Emergency (PHE). HHS Secretary Alex M. Azar issued a PHE on January 31, 2020. As a result of this authority, CMS will activate blanket waivers, which will ease certain requirements for impacted providers.
These waivers will allow CMS to take several key administrative actions in response to the national emergency declaration:
 Waivers and Flexibilities for Hospitals and other Healthcare Facilities:  CMS will temporarily waive or modify certain Medicare, Medicaid, and CHIP requirements. CMS will also issue several blanket waivers, listed on the website below, and the CMS Regional Offices will review other provider-specific requests. These waivers provide continued access to care for beneficiaries. For more information on the waivers CMS has granted, visit: www.cms.gov/emergency.
Provider Enrollment Flexibilities:  CMS will temporarily suspend certain Medicare enrollment screening requirements including site visits and fingerprinting for non-certified Part B suppliers, physicians and non-physician practitioners. In addition, CMS will allow licensed providers to render services outside their state of enrollment. CMS will also establish a toll-free hotline for providers to enroll and receive temporary Medicare billing privileges.
Flexibility and Relief for State Medicaid Agencies:  The national emergency declaration also enables CMS to grant state and territorial Medicaid agencies a wider range of flexibilities under section 1135 waivers. States and territories are now encouraged to assess their needs and request these available flexibilities, which are outlined in the Medicaid and CHIP Disaster Response Toolkit. Examples of flexibilities available to states under section 1135 waivers include the ability to permit out-of-state providers to render services, temporarily suspend certain provider enrollment and revalidation requirements to promote access to care, allow providers to provide care in alternative settings, waive prior authorization requirements, and temporarily suspend certain pre-admission and annual screenings for nursing home residents. For more information and to access the toolkit, visit: https://www.medicaid.gov/state-resource-center/disaster-response-toolkit/index.html.
Suspension of Enforcement Activities:  CMS will temporarily suspend non-emergency survey inspections, allowing providers to focus on the most current serious health and safety threats, like infectious diseases and abuse.

CMS Central Office and the Regional Offices hosted two webinars in 2018 regarding Emergency Preparedness (EP) requirements and provider expectations. One was an all-provider training on June 19, 2018 (over 3,000 providers participated) and the other an all-surveyor training on August 14, 2018. Both presentations covered the EP Final Rule, which included emergency power supply; 1135 waiver process, best practices and lessons learned from past disasters, helpful resources and more. Both webinars are available at https://surveyortraining.cms.hhs.gov/.
CMS also compiled a list of Frequently Asked Questions (FAQs) and useful national emergency preparedness resources to assist state survey agencies (SAs), their state, tribal, regional, and local emergency management partners, and healthcare providers to develop effective and robust emergency plans and toolkits to assure compliance with the EP rules.  The tools can be located at:
Survey & Certification Group Emergency Preparedness Regulation dated November 2016, Revised June 1, 2017: https://www.cms.gov/Medicare/Provider-Enrollment-and-Certification/SurveyCertEmergPrep/Emergency-Prep-Rule.html
https://www.cms.gov/Medicare/Provider-Enrollment-and-Certification/SurveyCertEmergPrep/Templates-Checklists.html
CMS Regional Offices have provided specific emergency preparedness information to Medicare providers and suppliers through meetings, dialogue and presentations. The regional offices also provide regular technical assistance in emergency preparedness to state agencies and staff, who, since November 2017, have been regularly surveying providers and suppliers for compliance with emergency preparedness regulations.
To find additional COVID-19 preparedness and response resources for the healthcare sector and the latest regarding HHS activities against the virus, please see: https://www.cdc.gov/coronavirus/2019-ncov/index.html
For more information about the Department of Health and Human Services' PHE, please see: https://www.hhs.gov/about/news/2020/01/31/secretary-azar-declares-public-health-emergency-us-2019-novel-coronavirus.html
For a fact sheet on the regulatory flexibilities and other actions CMS is taking to help healthcare providers and states respond to and contain COVID-19, please see: https://www.cms.gov/files/document/covid19-emergency-declaration-health-care-providers-fact-sheet.pdf
These and earlier Centers for Medicare & Medicaid Servicesactions in response to the COVID-19 virus, are part of the ongoing White House Coronavirus Task Force efforts. To keep up with the important work the Task Force is doing in response to COVID-19, click here www.coronavirus.gov. For information specific to CMS, please see the Current Emergencies Website