SIGVARIS CHANGES CORPORATE NAME, LOGO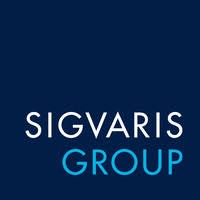 SIGVARIS has changed its corporate name from SIGVARIS to SIGVARIS GROUP and has also changed its logo.
SIGVARIS has a 150-year history of proven success, according to CEO Mark Bunker. "We are the world leader in medical compression socks and hosiery with a wide assortment of inelastic wraps and lymphedema garments for more advanced medical conditions. SIGVARIS GROUP will use this change to build a "customer-centric platform for innovation and growth."
In the new brand architecture, the company will be called SIGVARIS GROUP while products will have their own unique brands. Up until this point, SIGVARIS was synonymous with the company and its products. To bring more clarity and understanding to product positioning, the company will differentiate the organization from product brands. VTN

READ MORE: sigvaris.com or by email at sigvariscares@sigvaris.com.