LARGE NY COVID-19 STUDY PRESENTS CHARACTERISTICS, COMORBIDITIES, OUTCOMES OF 5,700 PATIENTS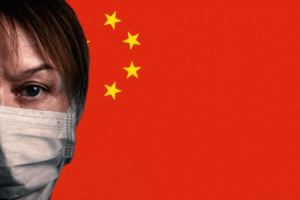 The Northwell Health COVID-19 Research Consortium, with support from the Feinstein Institutes for Medical Research, described the clinical course and outcomes of 5,700 Northwell patients hospitalized with coronavirus disease 2019 – the largest hospitalized patient cohort to date from the United States – between March 1 and April 4. The study is based on the electronic health records of COVID-19 patients hospitalized at New York State's largest health system.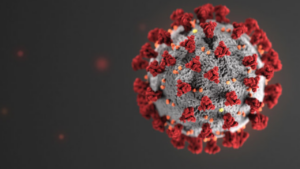 Because there is limited information describing the presenting characteristics and outcomes of U.S. patients requiring hospitalization for COVID-19, this study may prove crucial in the fight against COVID-19. The objective of the study, published April 23 in  The Journal of the American Medical Association (JAMA),  was to describe the clinical characteristics and outcomes of patients with COVID-19 hospitalized in a U.S. healthcare system.
Clinical outcomes during hospitalization, such as invasive mechanical ventilation, kidney replacement therapy, and death. Demographics, baseline comorbidities, presenting vital signs, and test results were also collected.
The Northwell Health Covid-19 Research Consortium's findings, published April 23 in JAMA, demonstrate that hypertension (3,026 or 57 percent), obesity (1,737 or 41 percent) and diabetes (1,808 or 34 percent) were the most common comorbidities in the COVID-19 patients studied. Patients with diabetes were more likely to have received invasive mechanical ventilation, received treatment in the intensive care unit or developed acute kidney disease.
At triage, 30.7 percent of patients were febrile, 17.3 percent had a respiratory rate greater than 24 breaths/minute, and 27.8 percent received supplemental oxygen. The rate of respiratory virus co-infection was 2.1 percent.
The median post-discharge follow-up time was 4.4 days (IQR, 2.2-9.3). A total of 45 patients or 2.2 percent were readmitted during the study period.
Of the 2,634 hospitalized patients for whom outcomes were known, 373 patients (14.2 percent) were treated in the ICU; 320 (12.2 percent) received invasive mechanical ventilation and 81 (3.2 percent were treated with kidney replacement therapy. Of those hospitalized, 45 (21.2 percent) died; while 88.1 percent of individuals receiving mechanical ventilation died.
"New York has become the epicenter of this epidemic. Clinicians, scientists, statisticians and laboratory professionals are working tirelessly to provide best care and comfort to the thousands of COVID-19 patients in our Northwell hospitals," Karina W. Davidson, PhD, MASc, professor and senior vice president at the Feinstein Institutes, said. "Through our consortium, we will share our clinical and scientific insights as we evolve the ways to care for and treat COVID-19 patients."
The majority of patients in the study were male, and the median age of all patients being treated was 63 years old. At triage, about of third of all patients (1,734) presented with a fever, 986 had a high respiratory rate and 1,584 patients received supplemental oxygen. On average, patients were discharged after four days. The mortality rates were higher for male patients than female at every adult 10-year age interval.
The data were collected from the enterprise electronic health record reporting database and also consisted of patient demographic information, home medications, triage visits, initial laboratory tests, initial electrocardiogram results, diagnoses during the hospital course, inpatient medications, treatments (including invasive mechanical ventilation and kidney replacement therapy), and outcomes (including length of stay, discharge, readmission, and mortality).
"Dr. Davidson and the Northwell Consortium research team provide a crucial early insight into the frontline response to the COVID-19 outbreak in New York," Feinstein Institutes President and CEO  Kevin J. Tracey, MD, said. "These observational studies and other randomized clinical trial results from the Feinstein Institutes will improve the care for others confronting Covid outbreaks." VTN
To read the JAMA paper – of which Safiya Richardson, MD, MPH, assistant professor at the Feinstein Institutes, is the first author click here .