CMS ANNOUNCES PARTICIPANTS IN NEW VALUE-BASED BUNDLED PAYMENT MODEL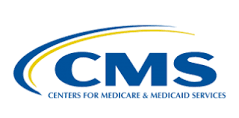 On Oct. 9, the Centers for Medicare & Medicaid Services (CMS) announced that 1,299 entities have signed agreements with the agency to participate in the Administration's Bundled Payments for Care Improvement – Advanced (BPCI Advanced) Model.  The participating entities will receive bundled payments for certain episodes of care as an alternative to fee-for-service payments that reward only the volume of care delivered.
The Model participants include 832 Acute Care Hospitals and 715 Physician Group Practices – a total of 1,547 Medicare providers and suppliers, located in 49 states plus Washington, D.C. and Puerto Rico.  Of note, BPCI Advanced qualifies as an Advanced Alternative Payment Model (Advanced APM) under MACRA, so participating providers can be exempted from the reporting requirements associated with the Merit-Based Incentive Payment System (MIPS).
"To accelerate the value-based transformation of America's healthcare system, we must offer a range of new payment models so providers can choose the approach that works best for them," said CMS Administrator Seema Verma. "The Bundled Payments for Care Improvement – Advanced model was the Trump Administration's first Advanced Alternative Payment Model, and today we are proud to announce robust participation.  We look forward to launching additional models that will provide an off-ramp to the inefficient fee-for-service system and improve quality and reduce costs for our beneficiaries."
Under the traditional fee-for-service payment system, Medicare pays providers and suppliers for each individual service they perform.  However, under this new episode payment model, participants can earn an additional payment if all expenditures for a beneficiary's episode of care are less than a spending target, which factors in measures of quality.
Conversely, if the expenditures exceed the target price, the participant must repay money to Medicare.
The BPCI Advanced Model was publicly announced in January 2018, and runs from Oct. 1 through Dec. 31, 2023. It builds on the Bundled Payments for Care Improvement (BPCI) Initiative, which ended on Sept. 30.
Some key differences between the BPCI initiative and the new BPCI Advanced Model are:
BPCI Advanced offers bundled payments for additional clinical episodes beyond those that were included in BPCI, including – for the first time – outpatient episodes.
BPCI Advanced provides participants with preliminary target prices before the start of each model year to allow for more effective planning. The target prices are the amount CMS will pay for episodes of care under the model.
BPCI Advanced qualifies as an Advanced APM.  Participating clinicians assume risk for patients' healthcare costs and also meet other requirements including meeting quality thresholds, potentially qualifying them for incentive payments and exempting them from the MIPS program. VTN