CAST YOUR VOTE: Join the AVLS in Washington, D.C. – in-person or digitally
By Amanda Godwin
As the 2020 election year is in full swing, we are reminded of the importance of our voices. On Oct. 15-18, the American Vein & Lymphatic Society (AVLS) will bring together the venous and lymphatic community in Washington, D.C. with programming focused on interactive discussion.
In response to COVID-19, the 2020 Annual Congress will be a 100 percent in-person and a 100 percent virtual event.
The AVLS 2020 Annual Congress Chair, Margaret Mann, MD, FAAD, FAVLS, has assembled a team of leaders in venous disease, lymphedema and wound care to present an in-depth series of session beneficial to all experience levels of medical practice.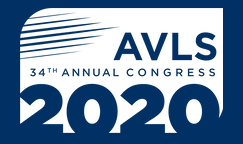 The theme, "Cast Your Vote," is exemplified in the daily general sessions focused on live patient scanning, interactive discussions with the audience and live polling of the audience through the event app. Steve Elias, MD, FACS, FAVLS, will be planning the Cast Your Vote general sessions alongside Dr. Mann.
The practical sessions will run concurrently in the mornings and afternoons of each day. Robert Worthington-Kirsch, MD, FSIR, FSIR, FCIRSE, FAVLS, RVT, RPVI, and Vineet Mishra, MD, FAAD, FAVLS, are planning the superficial vein sessions. The deep and pelvic vein sessions will be arranged by Kathleen Gibson, MD, and Antonios Gasparis, MD.
After a successful program in 2019, Steven Dean, DO, FACP, RPVI, will return to plan the lymphedema content alongside Paula Donahue, DPT, MBA, CLT-LANA. The allied health program is chaired by Jessica Ochs, PA-C, and Sarah Whitehead, ARNP.
Annual Congress vascular medicine chairs are John Fish, MD, and Marcus Stanbro, DO. Leading the vascular ultrasound program will be Donna Kelly, RVT, RPhS, RDMS, and Marresa Houle, BS, RVT, RPhS, RDMS.
Mark Melin, MD, FACS, RPVI, FACCWS, is preparing the wound care content. Joseph Raffetto, MD, FACS, FSVM, is overseeing the emerging science abstract program. New for 2020, Yung-Wei Chi, DO, FAAHA, FSVM, FAVLS, and Neil Khilnani, MD, FSIR, FAVLS, will plan special content for residents and fellows training in venous and lymphatic medicine.
In addition to four days of educational content, the Foundation for Venous & Lymphatic Disease (FVLD) will host the Congress Expedition on Wednesday afternoon, a Sunrise Yoga session led by Susie Schul on Thursday morning, the FVLD Gala (a black-tie optional event on Friday evening), and the Fun Run & Walk on Saturday morning – all to support and raise awareness for venous and lymphatic disease.
Virtual attendees will be able to live stream the main session hall, watch or listen to pre-recorded lectures synced to presentations for concurrent sessions, and interact with Innovation Pavilion exhibitors through a website and mobile app. Video chats and mobile app social streams and messaging will allow both virtual and in-person attendees to connect.
Rather than making attendees decide now between attending virtually or in-person, all registrations include access to both the live event and all of the virtual content.
Cast Your Vote with the AVLS in Washington D.C. this October. Learn more and register at www.avlscongress.org. VTN
Registration Prices Increase Soon
As the leading professional organization in the field of vein care, the AVLS needs your support now more than ever. By attending 2020 Annual Congress, whether in-person or virtually, you will help ensure AVLS' ability to serve our membership following the aftermath of the COVID-19 crisis.
Take advantage of the lowest AVLS 2020 Annual Congress registration rates before the early registration deadline on June 30.
Register Now
:

http://ACOP.informz.net/z/cjUucD9taT05MzgwOTc1JnA9MSZ1PTEwODQ5MTA4MzAmbGk9Nzc2MjA3NDE/index.html

Why Should You Attend?
The scientific and organizing committees have compiled the most comprehensive program and international faculty of any AVLS Annual Congress ever convened, addressing the full spectrum of deep and superficial vein care in didactic, interactive, debate and hands-on simulation sessions.
In addition, AVLS has adopted a new hybrid format for the 2020 Annual Congress by creating a 100% in-person and a 100% virtual experience for all registrants. This allows online, on-demand access to the event for all Congress attendees, regardless of whether or not they are able to attend the live event in Washington, D.C.
Interact with experts
The Cast Your Vote Interactive formats will create a relaxed atmosphere to ask our experts any questions within venous, lymphatics, and wound care, in addition to voicing your thoughts and ideas. Virtual attendees will be able to join discussions, ask questions, and participate from home using the AVLS Congress App.
Network with Colleagues
Make new connections and meet with colleagues whether you attend in-person or online, through virtual discussions and messaging.
Sessions for All Focuses and Skill Levels
Prepare yourself and your practice for 2021 through sessions on a variety of topics including deep veins, superficial veins, venous ultrasound, lymphedema, vascular medicine and wound care for both physicians and allied health care professionals. In addition to the in-person experience, all concurrent sessions will be available on-demand through December 31, 2020, and the General Session Room will be live-streamed through the AVLS Congress app for virtual attendees.
Hotel Information
Washington Hilton
1919 Connecticut Ave NW,
Washington, DC 20009
Phone: +1 (202) 483-3000
Washington Hilton
The Washington Hilton is centrally located in the Adams Morgan, Dupont Circle, U Street, and 14th Street neighborhoods and only four blocks from the Dupont Circle Metro. Walk to nightlife, top restaurants, museums, and attractions. The Washington Hilton also serves as a stop for one of the Hop-on/Hop-off sightseeing buses!
Unwind in their comfortable guest rooms and suites or upgrade to executive accommodations. Relax with a drink by the outdoor firepits or get active at the health club and outdoor pool.
The AVLS and Washington Hilton are working diligently together to ensure a safe environment for our in-person attendees. Review the Washington Hilton's Statement for COVID-19.