BUREAUCRAT MYSTERY: CMS CANCELS EXCITE RULE TO SPEED MEDICAL DEVICE MANUFACTURING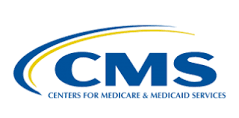 Just when you thought the government was going to cut through its own red tape to help get medical devices to the market quicker, the U.S. Centers for Medicare & Medicaid Services (CMS) decided that it must have lost its mind.
The CMS has withdrawn a proposed rule intended to accelerate access to medical devices. Officials put the rule forward to enable earlier Medicare coverage of medical devices, only to withdraw it nine months later.
Details of the plan to create the (ExCITe) pathway and why it was pulled are not really known. The fullest publicly available account of what the CMS wanted the rule to achieve comes from the abstract it submitted to the White House unit that helps the president with policy and regulatory objectives.
"This proposed rule would provide Medicare coverage of certain devices under investigation through a clinical research study and the associated routine care items and services in that research," the CMS wrote in the abstract for the proposed rule. "The ExCITe pathway would remove the barrier in evidence generation by allowing CMS to provide faster access to new technologies that would have the potential to improve patient health and quality of care."
That idea is now gone. First reported by  Modern Healthcare, the CMS pulled the proposed rule in early January, depriving the medical device sector of a shot at addressing one of its long-standing grievances with the process by which products come to market.
While the CMS has been tight-lipped about the content of the rule, the timing of the submission and the little that is known about it suggest it draws on the PACER proposal put forward by the industry. The PACER proposal called on the CMS to cover certain innovative, newly approved medical devices while the manufacturers generated additional data to demonstrate their value.
That idea is in line with those proposed to close the gap between the approval and reimbursement of novel drugs in some countries. As in those cases, the model would address the disconnect between the data companies' need to win approval and to secure reimbursement. And, in doing so, it could cut the time it takes for a medical device to reach patients once it is approved by the FDA.
Now, though, the CMS has withdrawn the proposed rule, ending the brief window in which the ExCITe pathway looked like the answer to an industry pain point.
The CMS submitted the proposed rule to the Office of Management and Budget in April. A brief summary of the rule was published in the spring 2017 agenda. The slightly more detailed summary quoted above, which fleshed out the motivations for the rule, was included in the fall 2017 agenda. VTN