AMAZON PREPARING TO ENTER MEDICAL SUPPLIES BUSINESS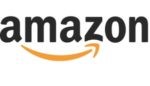 Amazon is looking to increase its medical supplies business and turn the unit into a major supplier to U.S. hospitals and clinics, according to a Wall Street Journal report.
The online mega retailer has initiated a trial of a new system testing to see if it can use its Amazon Business site to supply healthcare products to a large midwestern hospital and its approximately 150 outpatient facilities, according to the report.
The system is customized to the hospital's catalog of supplies and allows employees to compare prices on the Amazon Business marketplace to those it negotiates with through distributors, according to the Wall Street Journal.
When questioned about the test, Amazon said it is looking to offer a "marketplace concept" to hospitals that would not include contracts between hospitals and healthcare facilities and distributors and manufacturers, according to the report.
"Our goal is to be something new. We've been actively building out new capabilities and features," Amazon Business global healthcare lead Chris Holt said, according to the WSJ. "We're thinking about not how we can go mimic what's already out there, but rather how we can rethink safety and security of anything clinical."
Holt went on to say that the company was not looking to imitate current models, and that existing supply-chain options are dated and "not nearly as safe and secure" as needed, according to the report.

The online mega-retailer has sought approval from pharmaceutical boards in several states to become a wholesale distributor, according to the WSJ, an important step on the path to offering medical equipment to licensed professionals.
Hospitals have been hesitant to shift their purchases to Amazon's Business site, citing reasons including lack of options and controls, as the need for prompt deliveries is paramount in healthcare, according to the report.
Concerns over product supply continuity and specificity are important to healthcare groups, the Wall Street Journal reports. Having devices and supplies familiar to doctors and nurses is important and having to hunt for the best deal online could disrupt that familiarity in products and supplies.
The marketplace dynamic has a potential to disrupt the current system, in which hospitals sign contracts to buy supplies directly from manufacturers or suppliers. Those contracts are usually large and include fees, administration costs and other expenses, according to the report.
"There's a lot of people with fingers in the pie. There is a huge opportunity," Navigant Consulting associate director Rob Austin told the WSJ.