ABBVIE ACQUIRING ALLERGAN AS HEDGE AGAINST EXPIRATION OF HUMIRA PATENT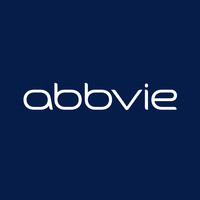 As a hedge against the 2023 expiration of its U.S. patents that protect its blockbuster drug, Humira, AbbVie Inc. will acquire Dublin, Ireland-based Allergan for $63 billion in cash and stock.
Humira sales account for more than 60 percent of AbbVie's revenue, but biosimilar drugs approved in Europe have begun to erode that cash flow.
AbbVie will pay Allergan shareholders $188.24 per share of Allergan stock, a 45 percent premium to the June 25 closing price. Allergan's share price has dropped by more than 50 percent since 2015, fueling recent rumors that the company might split its aesthetics and pharma divisions. AbbVie approached Allergan in late April with the takeover proposal.

AbbVie expects the acquisition will yield annual pre-tax and other savings of at least $2 billion in year three, while leaving investments in key growth franchises untouched. If approved by both companies' shareholders, the deal is expected to close in 2020. AbbVie shares dropped nearly 16 percent on the news to $66.05 mid-morning. Allergan shares shot up 26.7 percent to $164.05.
"This is a transformational transaction for both companies and achieves unique and complementary strategic objectives," Richard Gonzalez, AbbVie chairman and CEO said.
"The combination of AbbVie and Allergan increases our ability to continue to deliver on our mission to patients and shareholders," Gonzalez said. "With our enhanced growth platform to fuel industry-leading growth, this strategy allows us to diversify AbbVie's business while sustaining our focus on innovative science and the advancement of our industry-leading pipeline well into the future."
Allergan chairman and CEO Brent Saunders said the acquisition creates compelling value for Allergan's stakeholders, including customers, patients and shareholders.
"With 2019 annual combined revenue of approximately $48 billion, scale in more than 175 countries, an industry-leading R&D pipeline and robust cash flows, our combined company will have the opportunity to make even bigger contributions to global health than either can alone," Saunders said. "Our fast-growing therapeutic areas, including our world-class medical aesthetics, eye care, CNS and gastrointestinal businesses, will enhance AbbVie's strong growth platform and create substantial value for shareholders of both companies."
AbbVie will maintain its North Chicago, Illinois, headquarters and Gonzalez will remain chairman until the U.S. Humira patents expire. Saunders and one other Allergan board member will join AbbVie's board when the deal closes.