STAINING MAY OCCUR AFTER SCLEROTHERAPY
By Ronald F. Bush, MD, FACS
and Peggy Bush, APRN
Staining (hemosiderin deposition) after sclerotherapy is not infrequent. Staining results from trapped blood that occurs after sclerotherapy injections or red cell extravasation. All vessels will clot to some degree unless methods are taken to minimize clotting at the time of treatment.
There are two types of staining. Type I is diffuse and results from vessel wall lysis after sclerotherapy. Histological analysis reveals red cell extravasation in the reticular dermis, leukocyte infiltration and eventual iron deposition. Type II occurs with intra-luminal thrombosis of the treated spider vein and results in a linear pattern of discoloration. (Fig. 1) demonstrates both types of staining.
The best treatment for staining is prevention of occurrence. The first important point to remember is to use the lowest concentration of sclerosant that will cause vessel wall fibrosis and minimal intraluminal debris such as red cells, endothelial cells, etc. The reason that most sclerotherapy treatment fails is because of refilling of the complex. In our clinic, we use three techniques that we have developed that greatly reduces refilling and its unwanted sequalae. Our goal is to have the vessel walls in apposition so that minimal luminal area remains.
However, if staining does occur, there are some options to minimize it. First, evacuate any clot that occurs 1- 2 weeks after treatment. Compression use after sclerotherapy has been shown to be helpful in preventing some staining.  Staining can be treated with heat modalities, such as laser or Intense Pulsed Light (IPL). although this is somewhat limited in effectiveness.
Decreasing the inflammatory response after sclerotherapy or procedures will also prevent staining. In our clinic, we use dermaka cream both pre- and post-treatment.
Dermaka cream contains plant extracts that are potent antioxidants as well as licorice root extract. Licorice root extract is nature's potent natural skin whitener without the side effects of hydroquinone. Histological studies have shown rapid resolution of red blood cells in the reticular dermis after using dermaka cream.
Histological studies are now being done looking at the inflammatory changes after sclerotherapy. Find out more about our techniques at the Aesthetic Vein Conference (veinmedconsultants@gmail.com) April 27 at the West Palm Beach (Fla.) Marriott Hotel (See page 8). VTN
Ronald Bush, MD, FACS is one of the nation's foremost specialists in venous disease and practices at Water's Edge Dermatology in Stuart, Fla. Dr. Bush co-founded and is the medical director for Vein Experts, a national group of professionals specializing in the care and treatment of venous disease. He has published numerous peer reviewed journal articles and is an innovator of many techniques utilized in the treatment of venous disease. He is board certified in vascular surgery. Dr. Bush is also course director of Aesthetic Vein Conference, held twice each year.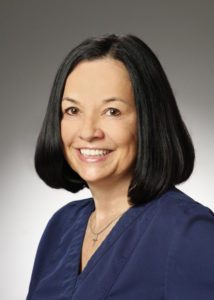 Peggy Bush, MSN, ACNS-BC, has more than 30 years of professional experience in nursing and she has joined Dr. Bush in their clinical work, as well as research into the treatment of venous disease. She co-developed Vein Experts, an online educational website for physicians, nurses and patients. She has co-authored papers on the care and treatment of venous pathology, co-authored the book "A Guide to Treating Face Veins," and is president of dermaka skin care products.