RA MED SYSTEMS NEAR COMPLETION OF IPO OFFERING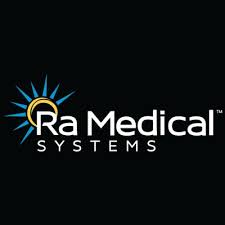 Ra Medical Systems has filed an amended S-1 form with the U.S. Securities and Exchange Commission (SEC) for its initial public offering. No pricing details were given in the filing, but the offering is valued up to $86.25 million. The company intends to list its shares on the New York Stock Exchange under the symbol RMED.
This is a commercial-stage medical device company leveraging its advanced excimer laser-based platform for use in the treatment of vascular and dermatological diseases. Management believes its products enhance patients' quality of life by restoring blood-flow in arteries and clearing chronic skin conditions.
The firm completed its 12-month commercial launch period in June, which included training, production and staffing for the marketing of the DABRA laser system and disposable catheter, together referred to as DABRA, in the United States.
As of June 30, Ra Medical had a U.S. installed base of 31 DABRA laser systems, eight of which have signed usage agreements, and the remainder of which are temporarily placed for use in demonstrations, trials or training. DABRA is cleared by the U.S. Food and Drug Administration (FDA) as a tool for the minimally invasive endovascular treatment of vascular blockages resulting from lower extremity vascular disease, which includes peripheral artery disease, which commonly occurs in the legs.
The company intends to use the net proceeds from this offering to expand its direct sales force and marketing, as well as to support clinical studies for new products and product enhancements. The remainder will be used for working capital and general corporate purposes. VTN