First vaping death from a serious lung disease sparks concern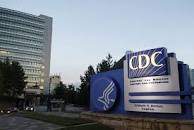 We don't know much about it, but the Illinois Department of Public Health reported on Aug. 23 the death of a patient who developed a serious lung disease after vaping. No name, age, hometown or date of death was given, but it is believed to be the first fatality from electronic cigarettes, whose popularity has soared among teens and young adults.
So far, the Center for Disease Control reports 193 people in 22 states have contracted severe respiratory illnesses after vaping, but the CDC notes that none of those cases is linked to infectious disease. Instead, the caustic substances in the inhaled vapor may be at fault.
"We will continue to educate all Americans about the serious risks associated with these products," CDC Director Dr. Robert Redfield said.