ENDOLOGIX RECALLS NELLIX SYSTEM FOR PATIENT SAFETY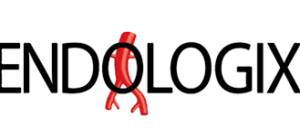 Endologix Inc., a developer and marketer of treatments for aortic disorders, has stopped unrestricted sales and use of the Nellix System in order to ensure optimal outcomes for patients. The existing inventory will be voluntarily recalled as described in a Field Safety Notification (FSN) issued in January.
The Nellix System will only be available for use under clinical protocol with pre-screened patients who adhere to the current indications.
The company cited adjudicated data from the EVAS1 IDE clinical trial, which Chief Medical Officer Matt Thompson, MD, said indicates that the Nellix System has performed well when used consistent with the current indications.
"However, data from recent Nellix publications leave us concerned that outcomes are suboptimal when the system is used outside current instructions for use."
He said the company monitors the performance of the Nellix System through clinical trials, its complaint monitoring system, physician interaction and available publications.
Endologix CEO John Onopchenko said that to ensure optimal clinical outcomes, the Nellix System will, for the foreseeable future, only be available for use under clinical protocol with pre-screened patients that adhere to the current indications.
All cases will be pre-screened by a physician panel and supported by Endologix clinical specialists to ensure adherence to protocol. Compassionate use requests will be reviewed in accordance with the process established by the company and associated national competent authorities.
"Ensuring patient safety and optimal clinical outcomes is our top priority, and the current level of off-label use of the Nellix System cannot continue if we are to protect and preserve the potential for transformative EndoVascular Aneurysm Sealing (EVAS) therapy," Onopchenko said.
"Taking these actions aligns with clinical practice standards, allows us to control off-label use and will help us ensure appropriate application of the therapy."
This decision is one of several actions taken by Endologix following a new management mandate in August 2018 to ensure the most appropriate use of each of its devices and is in alignment with a recent publication by the European Society for Vascular Surgery (ESVS). Endologix has been in contact with regulatory authorities regarding the Nellix System recall and related matters to help ensure patient safety and continued appropriate access to the Nellix System.
Endologix refined the technical procedure of EVAS and voluntarily and proactively delivered clinical practice updates and advisories regarding use of the Nellix System through a series of FSNs developed in collaboration with regulatory authorities worldwide. Nevertheless, Endologix has determined that off-label use is occurring at an unacceptable level, with the consequence of sub-optimal results. The company is taking action to ensure optimal outcomes for patients.
EVAS therapy was designed to overcome the durability issues of conventional EndoVascular Aneurysm Repair (EVAR) that have led to high rates of aneurysm related mortality when compared with surgical interventions.
"When used as indicated, EVAS is associated with low rates of aneurysm sac growth, Type 2 endoleaks and all-cause mortality,".Onopchenko said. "Our actions are intended to preserve and advance this therapy. Clinical data drives our decision making and is our basis for competing in the marketplace.
"Limiting the use of the Nellix System to only those cases rigorously adjudicated by a review board and performed under clinical protocol will ensure that high integrity data is generated and will enable us to deliver on the promise of this potentially disruptive therapy." VTN
READ MORE: endologix.com .