COMPLIMENTARY WEBINAR SEPT. 26 WILL LAUNCH IAC'S NEW IAC WEBINAR PORTAL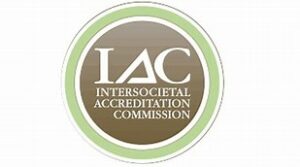 An IAC complimentary webinar, "Venous Disease: The Gravitational Challenge," will be offered at 1 p.m. ET Sept. 26. Participation in this IAC webinar is voluntary, and registered participants will receive 1.0 SVU CME credit.  This webinar will introduce IAC's new IAC Webinar Portal.
Melody Heffline, MSN, RN, ACNS-BC, ACNP-BC, will present the live webinar, which will be followed by a Q&A session.
HOW TO REGISTER

– Click the Register link below. A new window will open to this event page in the IAC Webinar Portal.

– Under the blue options listed to the left (beneath Event Summary), click Registration.

– Log in with your e-mail address and webinars password. (NOTE: First-time users will need to first create their account using the box to the right prior to registering. Returning users will receive special instructions for their first time accessing the new portal.)

– Click Continue Registration and you will have successfully registered for the upcoming webinar.

A registration confirmation e-mail will be sent to your e-mail address.

Note: This account is for IAC webinars only; it is the account you will use to log in to future IAC webinars. This platform is not associated with your Online Accreditation account. Do not try to log in using that username and password.

This webinar will:

Review venous anatomy
List the physiologic factors that influence venous return
Describe venous hypertension
Differentiate between varicose veins, superficial thrombophlebitis and chronic insufficiency and their treatment
Describe risk factors as well as medical and surgical treatment for chronic venous insufficiency

Please Note: To be eligible to receive the credit, participants must: 1) individually register, 2) log in to attend the live event, and 3) complete the post-webinar survey. If you have questions regarding this webinar, e-mail webinars@intersocietal.org.